A Fresh Change of Scenery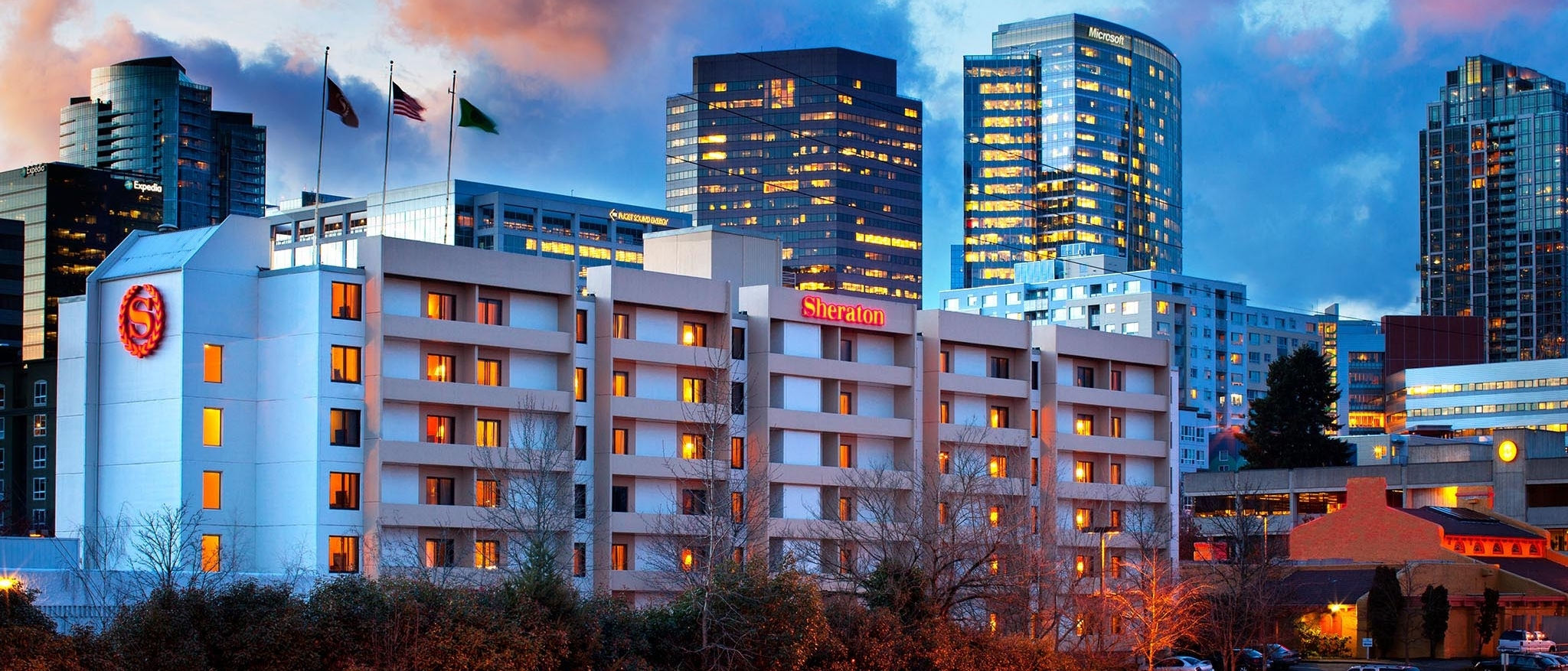 Some very exciting happenings are underway at the Sheraton Bellevue as we prepare to refresh our look and give our guests the best new experience.
The hotel is currently undergoing a considerable renovation that includes the lobby, guest rooms and corridors, club lounge, select meeting rooms and the restaurant. We are working hard to make our hotel an even more inviting atmosphere for you to relax and connect with friends, family and colleagues. The hotel team is prepared to provide the utmost service throughout this process and we encourage you to contact us directly at 425.455.3300 with any questions or concerns during your stay. We want to assure you that we will make your stay with us during this transition as easy and worry-free as possible.
What you can expect during your stay:

Restaurant Dining and Bar: Beginning July 15, 2015, our Bar and Restaurant will be getting a refreshed look. During the day from 9am-5pm, guests can anticipate light construction noise, intermittent sight of workers, as well as temporary walls and curtains in this space. However, food service will not be interrupted during this time. Experience Bellevue Grille.

Guest Rooms & Corridors: You can expect a brand new, comfortable and inviting experience when you stay in our updated guest rooms. We will be approaching rooms on a section by section basis to limit the amount of noise for our guests.

Lobby: We look forward to greeting you in our fresh, new looby apon your arrival!
We hope you are excited as we are about all these positive changes to the Sheraton Bellevue. We will work very hard to minimize the inconvenience to you and thank you in advance for your patience during this time. For additional information or questions regarding your stay with us during this time, please contact the General Manager, Debadutta Dash, at DDash@SheratonBellevue.com.