Bellevue Restaurant - Bellevue Grille
The Bellevue Grille offers a relaxed setting for breakfast, lunch and dinner right in the heart of downtown Bellevue, Seattle's bustling business community. Wake up to an abundant all-you-can-eat buffet in our Bellevue restaurant, complete with Chef's daily choice of pancakes or French toast, Northwest steel-cut oatmeal, fresh seasonal fruit and specialty pastries. Or explore traditional breakfast favorites from our Northwest-inspired menu that includes Northwest Frittata, Mt. Ranier Breakfast, Mushroom Scramble, and Omelets made to order.
Our Bellevue restaurant is proud to be the Eastside's destination for "power lunches," where quality produce and fresh ingredients unleash the best flavors from our local growers. From lighter fare such as the Asian Chicken Salad, to more robust plates like the Pan-Seared Halibut, the Grille's lunch menu offers a variety of options, sure to satisfy any craving.
As the evening draws near, relax in our comfortable dining room setting, which features distinctive Northwest wines. Pair your favorite glass with Chef's Grille Chicken Piccata, or indulge in a culinary adventure as you take in the flavors of the NY Steak.

Don't forget to catch all the sports action from your favorite teams on one of our televisions, as you kick back in the bar and enjoy Happy Hour in our Bellevue restaurant each Monday through Friday from 4:00pm to 7:00pm.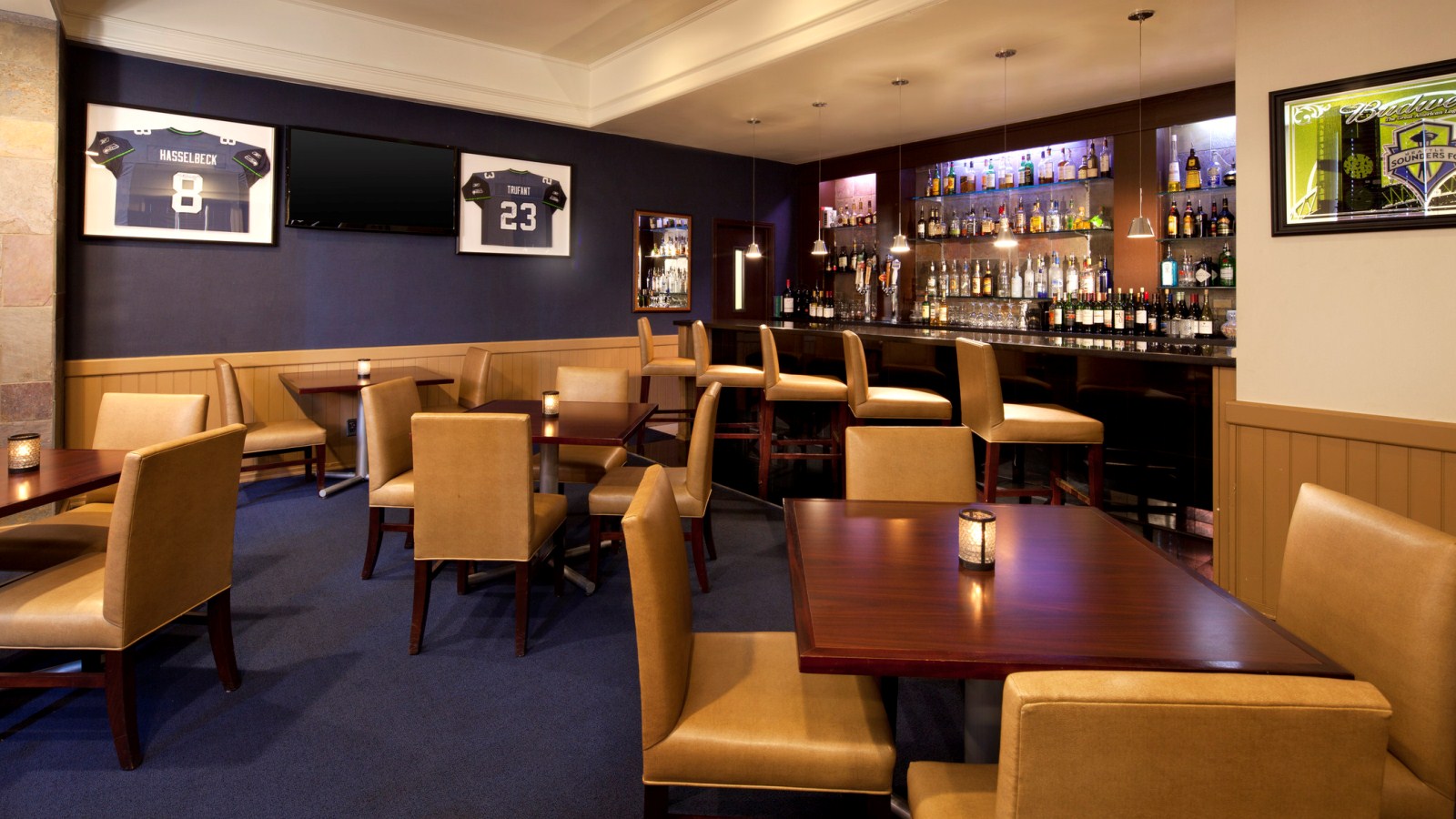 Menu: Breakfast | Lunch | Dinner | Happy Hour | Dessert

Hours of Operation:
Restaurant: Open daily from 6:30am - 10:00pm
Room service: Available daily from 6:00am - 11:00pm
Bar service: Available daily from 4:00pm - 11:00pm
Happy Hour: Monday-Thursday from 4:00pm - 7:00pm, Saturday-Sunday from 4:00pm- 10:00pm
Restaurant Manager & Executive Chef
Favio Gomez
Phone: 425-945-3311
Email: fgomez@sheratonbellevue.com
Bellevue Grille
100-112th Avenue NE, Bellevue Washington, 98004
Phone: 425-455-1717