Savor All-Day Dining at Our Bellevue Restaurant
Enjoy flavorful fare morning, afternoon and evening at Bellevue Grille, the signature restaurant in Sheraton Bellevue Hotel. Situated in the heart of downtown Bellevue, our distinctive dining option offers something for everyone. Begin your morning with an abundant breakfast buffet, which includes mouthwatering fare like griddled pancakes, steel-cut oatmeal, made-to-order omelets and fresh seasonal fruit.
Bellevue Grille is also a popular lunchtime destination, thanks to our convenient Eastside location, flavorful cuisine and vibrant setting. Restaurant offerings include fresh salads, savory burgers and delicious soups.
As the evening draws near, relax with a glass of Washington State wine and enjoy delicious entrée options like USDA prime steaks, fresh seafood and tasty pastas.
Sports fans visiting Bellevue will want to make sure they visit our bar area, which offers several televisions, plus a daily weekday Happy Hour from 4:00pm to 7:00pm.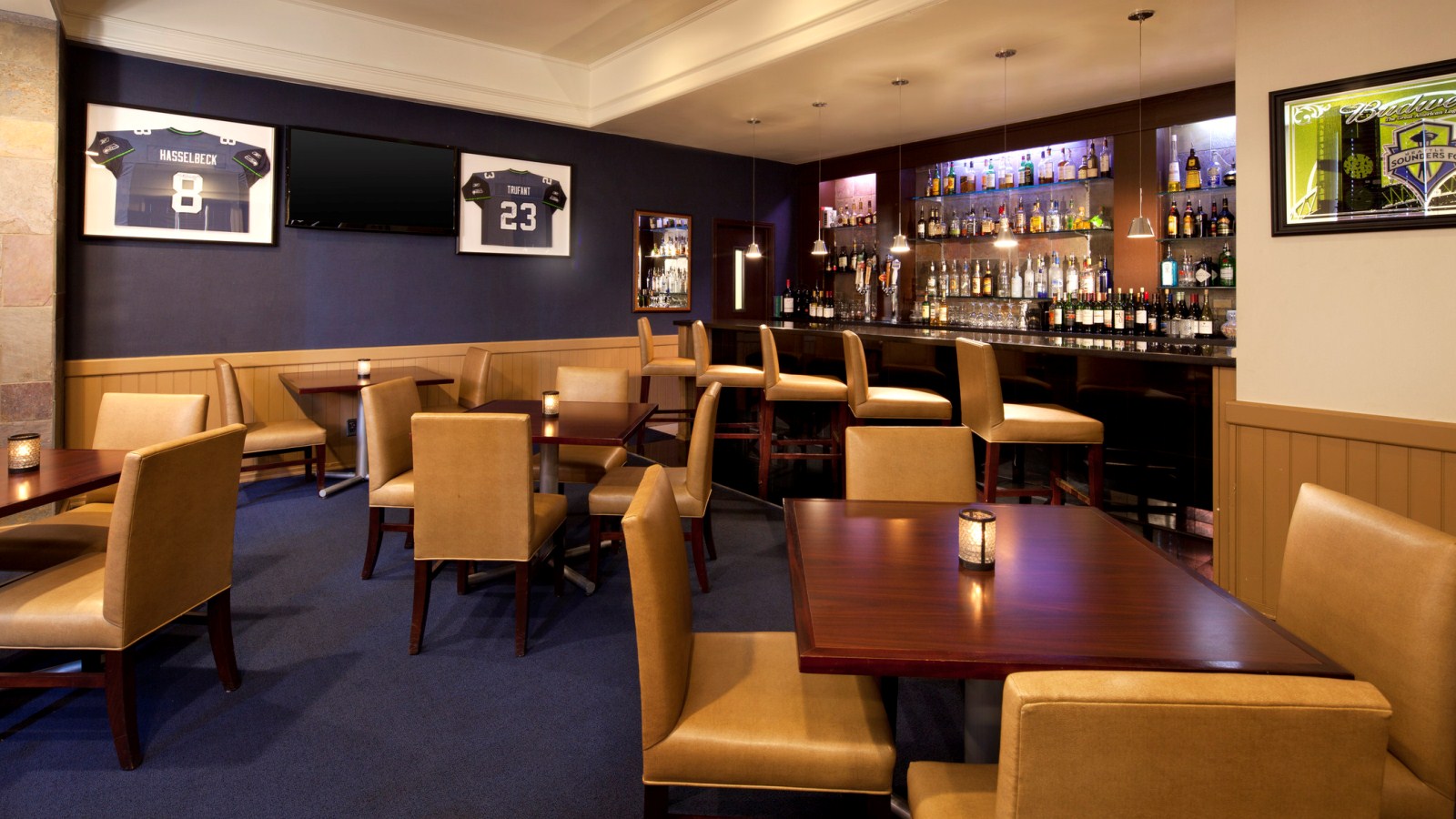 Menu: Breakfast | Lunch | Dinner | Happy Hour | Dessert

Hours of Operation:
Restaurant: Open daily from 6:30am - 10:00pm
Room service: Available daily from 6:00am - 11:00pm
Bar service: Available daily from 4:00pm - 11:00pm
Happy Hour: Monday-Thursday from 4:00pm - 7:00pm, Saturday-Sunday from 4:00pm- 10:00pm
Restaurant Manager & Executive Chef
Favio Gomez
Phone: 425-945-3311
Email: fgomez@sheratonbellevue.com
Bellevue Grille
100-112th Avenue NE, Bellevue Washington, 98004
Phone: 425-455-1717